What is the aim of this website?

I have created this website to help learners take control of and have an active part in their learning. Primarily the website is directed towards secondary science students however it may also be useful for learners of any age and subject.

I have used many links to other websites and videos. These may change over time and are out of my control so please contact me if a link does not work or seems inappropriate using the contact page so I can act accordingly.

​All views are my own.
Powered by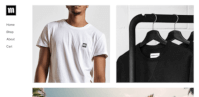 Create your own unique website with customizable templates.